Space City Weather
Hype-free forecasts for Houston, powered by Reliant
A number of folks across the area saw rain yesterday, which was great.
We need what we can get right now, coming off our hottest 5 consecutive days on record Saturday-Wednesday. I've seen folks say that 1980 and 2011 were worse. By July 14th of those years, we had amassed 20 100° days in 1980 and 11 in 2011. So far in 2022, we've managed 13 of them. So yes, 1980 was hotter — during the day. At night is where things have changed. 1980 averaged 75.6 degrees for July nighttime lows. So far this month, we're averaging 78.1 degrees for nighttime lows. As such, this July is on pace to be our hottest. Warmer nighttime lows are a health hazard, extending the heat.
Between 2010 and this year, Houston has set or tied almost 150 daily records for warm nighttime lows, sometimes multiple times over the period. Galveston has set or tied 189 of them. A frequently warmer than normal Gulf (including this year as shown above), climate change, and land-use change (urban sprawl) are all contributing factors to making heat waves somewhat worse than they were in the past. So this isn't the periodic hot summer. It's the slightly more frequent hot summer with an extra spoonful of sprinkles on top. We see no real end in sight to our current hot weather.
Drought has worsened as well.
The entire Houston area is officially in drought. The southern half of the area remains in extreme drought, the second worst category, and this week saw the addition of some exceptional drought, the worst category, west of Houston. Notably in 2011 the entire area was in exceptional drought at this point. With August still ahead of us, I am not especially thrilled with where we presently stand.
After yesterday saw some rain, today should see some more. We are starting with just a couple showers here and there, mainly south of I-10. Today's focus should be south of Houston. That isn't to say that if you live north of I-10 you won't see anything, but the odds are highest to the south, the part of our area most in need right now. Look for coverage of storms, especially south of the city to become more numerous as the afternoon develops. Locally heavy rain is possible today, perhaps up to 2 or 3 inches in the most persistent storms, so do keep an eye out for localized, brief street flooding in those areas hit hardest.
With rain showers and some clouds, look for temperatures ranging from the upper-80s to mid-90s today.
Look for rain chances to fall back a good bit to a requisite 10 to maybe 20 percent chance on Saturday and Sunday. High temperatures, while hot, should stay sub-100 for most of us. I would expect lows in the 70s to near 80 and highs in the upper-90s both days.
We could see a slight uptick in shower chances on Monday, but I wouldn't get my hopes up. Otherwise, high pressure will begin to re-flex itself overhead. This means heat, humidity, and just minor rain chances on any given day. Look for 100s to populate the forecast again, along with frequent heat advisories.
Overnight lows will bounce between the upper-70s and low-80s. In other words, more of the same. There's no meaningful sign of change to this pattern at this time.
If you want good news, the tropics are quiet right now, and they look to stay that way for awhile. We'll update things again next Tuesday. It's tempting to wish for a tropical storm or hurricane to break our misery, but this feels very much like a case of be careful what you wish for. Here's hoping however things go over the next few months, they go gently.
There seems to be a force field around the Kingwood area – virtually no rain here at all!! It's so, so frustrating to get "rain alerts" and then get nothing.
Same thing in College Station. The rain LITERALLY went around us yesterday.
We are getting rain now, but it looks like my comments are not being posted.
Had 10 drops I confirmed with my own eyes Thursday around 4:45 in Kingwood.
"It's tempting to wish for a tropical storm or hurricane to break our misery"
No, it isn't.
I would wish for a tropical storm even if the alternative wasnt 100 degrees every day.
It was a long cold winter, we've earned this.
It was? We smashed several heat records last December.
I'm also going to disagree. This persistent heat is not "earned" – we're being punished.
If you think we're too cold here, I'd suggest you move to the equatorial zone. Or, put a hat and coat on.
Seriously? you think we had a "long cold winter"??? hahahahahahahahahahahahahahahahahahahahahahahahahahahahahahahahahahahahahahahahahahahahahahahahaha… Two months does not a long winter make. Only January and February were close to being what most people would consider "cold", and they still respectively had 10 and 7 days with highs above 70F, with each having a couple of additional days where the high didn't quite make 70 by a degree or two. The first couple days of January even started out like nearly all of December, with excessively warm and unseasonably high temperatures. Even last fall was warmer than average, including across most of the US, and winter was pretty much done with here as soon as we hit March, so no, not a "long cold winter" by any stretch of the imagination.
Oh, and only 159 days until winter 2022.
While I agree with the be careful comment…the folks in the hill country are praying for a nice, large but not forceful hurricane to ease into Texas just north of Corpus Christi, head northwest to Del Rio and then make a long, slow sweep of a crescent moon turn back toward Fort Worth.
https://droughtmonitor.unl.edu/CurrentMap/StateDroughtMonitor.aspx?TX
Wishing for a tropical storm is fine, but wishing for a hurricane to make a slow curve over Texas is dangerous. The hill country perhaps has forgotten about the really bad floods from dying tropical storms it got in the 1900s? No, the storm needs to so pretty much straight from Houston to Amarillo and then up the High Plains.
I agree, the urban sprawl and natural climate change can cause it to be hotter than "normal". I lived through 1980 and recall dancing in the rain on the streets when we were lucky enough for a shower. That was when our craftsman houses in the inner city outnumbered the multiple yardless condos of today. So yeah, nighttime temperatures are hotter, battling much more concrete and roof tiles with no yards to bring cooler dew mist in the mornings.
Well, maybe in your neck of the the woods. But here in my corner of Spring there has been nothing.
It actually looks like my bayou may have gotten a small fraction of an inch from yesterdays rains.
I thought I would show you my bayou. If you look at the videos from last year, and compare to this year, you can see how much the water level has dropped.
https://youtube.com/channel/UCwQhSeRY8vaege_pjcfuz1w
"Here's hoping however things go over the next few months, they go gently." Yes, please and thank you.
I am hoping for a tropical storm right now, just not Allison intensity.
Or Harvey. Harvey flooded more than Allison.
Well this is dumb! In Sweeny almost every storm has missed us entirely or we just get a little bit. I've only recieved a half an inch of rain this month so far. It's amazing how diffrent last year was. It wouldn't stop raining last year. Sweeny flooded like 3 times last year with some homes taking on water. Now this year we can barely get anything. Going from one extreme to the other is very common here in Southeast Texas though.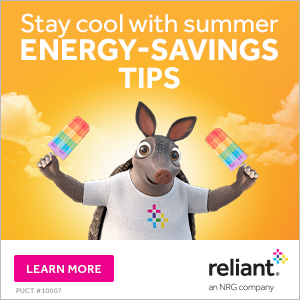 Get Space City Weather in your inbox!
Join 22,142 other subscribers